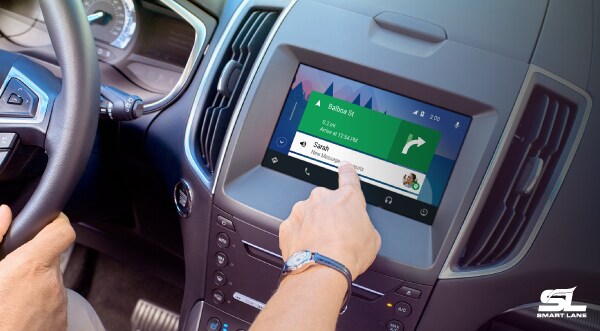 Is Your New Ford as Smart as it Could Be? Find Out at the Paul Miller Ford Smart Lane!
Today's line up of Ford vehicles are full of incredible technology. Your new Ford offers many of the same functions as your smartphone—navigation, media, and messaging—along with features that make your driving experience better, like the ability to find a parking spot or locate the closest gas station. Your car may even be able to let you know when it needs service. But many Ford drivers still don't use all of these features or even know the full potential of their vehicle's technology.
That's why we created the Paul Miller Ford Smart Lane—a cost-free service lane dedicated to connecting you with your Ford's smart technology. Just as you can swing through our Quick Lane to get an oil change and take care of your car's mechanical systems, Smart Lane allows you to learn more about your car's technical features, ensuring that it's as smart as it can possibly be.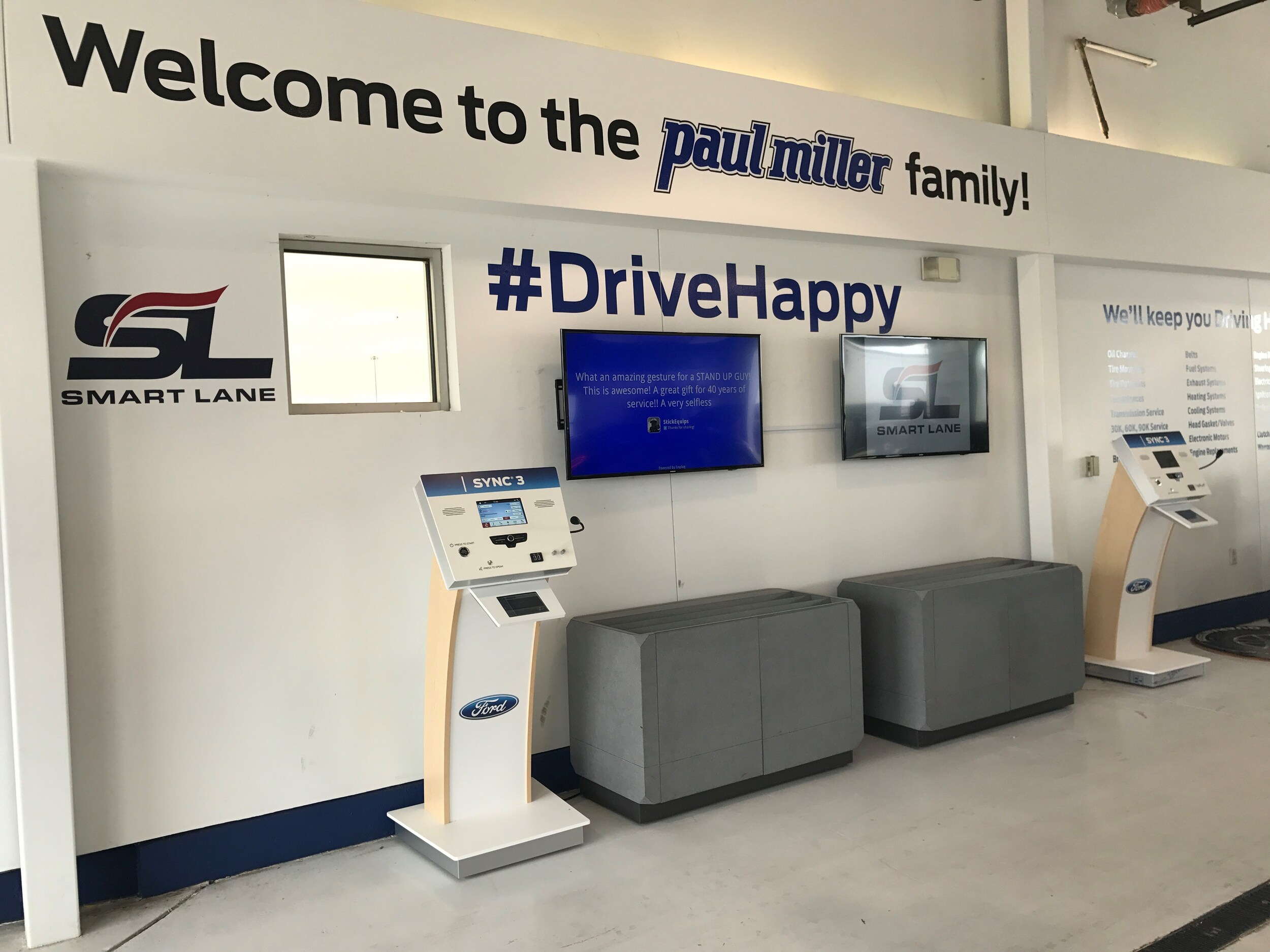 Wondering where to start? Here are four recommended services now available at the Paul Miller Ford Smart Lane:
1. Update an older Ford to the newest technology
You don't have to have a brand new Ford to take advantage of Ford's latest technology! Ford now offers software updates for some 2016 model-year vehicles, making them compatible with Android Auto and Apple CarPlay (more about that shortly). Want to know if your Ford is eligible for a software update? Swing through the Smart Lane and find out!
(Whether your vehicle is eligible for an upgrade or not, Smart Lane has benefits for every Ford owner! Keep reading to learn more…)
2. Connect with Android Auto or Apple CarPlay
We all know that using your smartphone while driving is a no-go. But your phone is full of useful apps that come in useful while you're getting from place to place, whether you need to know how to get where you're going or just want to listen to some music. Now there's a way to incorporate your favorite apps, contacts, and smartphone functionalities into your vehicle—while eliminating distracted driving. Android Auto and Apple CarPlay offer simple, easy-to-use interfaces that allow you to get directions, listen to music, make calls, and hear messages—all while keeping your eyes on the road and your hands on the wheel.

Ford's SYNC 3 platform integrates with Android Auto and Apple CarPlay. Our dedicated Smart Lane experts can help you hook up Android Auto or Apple CarPlay with your Ford, as well as show you how to use each platform through steering wheel controls and voice commands.
3. Get to know your way around FordPass
FordPass is Ford's all-in-one mobility app. It allows you to connect to your car on a whole new level, from saving yourself a parking spot to getting reminders when your vehicle is ready for an oil change. FordPass integrates with your vehicle through Ford's SYNC 3 platform, which connects you, your car, your media, and your mobile device. It's all part of a system that helps you drive smarter and get around easier. The experts at Smart Lane can help you navigate SYNC 3, install FordPass, and link everything up so you can take full advantage of this incredible technology.
4. Learn about your Ford's technology, inside and out
Want to know what that setting does? Is there a button you've always wondered about but were hesitant to push? Need help connecting your phone with your car so you can make hands-free calls? Our experts can answer your questions and introduce you to all the amazing features of your Ford, helping you drive happier (and smarter!) every day.
Let us show you the power of your Ford technology! The Paul Miller Ford Smart Lane is located in the leftmost lane of our Ford service department, and is open the same hours as the rest of our service lanes. No appointment is necessary, but if you'd like one, you can schedule an appointment online right now! Our Smart Lane is available for all Ford owners, not just those who bought their Ford here at Paul Miller. And, of course, there's no cost for our Smart Lane services. Self-guided tutorials are available, and our dedicated Smart Lane service experts are standing by to answer any questions you might have. Whether you're looking to upgrade to the latest technology or just want to know that your Ford is as smart as it can be, our Smart Lane is here to help.