One of the best things about being a part of Lexington for 65 years is seeing new events and traditions evolve in our community. When those events involve organizations we're already partnered with, we can't help but get involved. If it all involves Harry Potter, well, that's a bonus.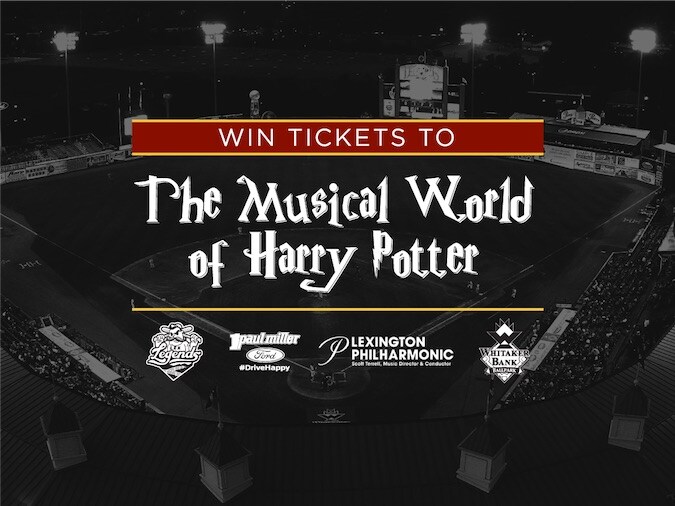 That's what happened when the Lexington Philharmonic and the Lexington Legends teamed up to present the Musical World of Harry Potter--a magical performance taking place at Whitaker Bank Ballpark on September 22 at 7:30 in the evening. We're proud to serve as the official transportation sponsor of the Lexington Philharmonic and, of course, we're a multi-year sponsor of the Lexington Legends.
In case the name didn't tip you off, the Musical World of Harry Potter is a two-act performance by the Lexington Philharmonic, led by conductor Scott Terrell. Over the course of two hours or so, the Philharmonic will fill the stadium with the unmistakably magical sound of the musical score and soundtrack of the Harry Potter films.
Excited? So are we. That's why we're giving you the chance to win a truly magical evening. Not only are we giving away four lower-bowl tickets to the Musical World of Harry Potter (a $102 value), we're also including a $50 gift card, good at any of the Bluegrass Hospitality Group restaurants (Malone's, Drake's, OBC Kitchen, Harry's American Bar & Grill, and Aqua Sushi). If that wasn't enough, we're also including $75 in Harry Potter-themed prizes. It's an incredible giveaway, and it all adds up to an amazing evening.
Think you're charmed enough to win? Signing up is easy--just head to the Paul Miller Contests page
here
to enter. And if this contest isn't quite your cup of tea (or mug of butterbeer), keep an eye out for the other great contests and community events we'll be sponsoring in the future! It's all part of being
Lexington's True Blue Dealer
.